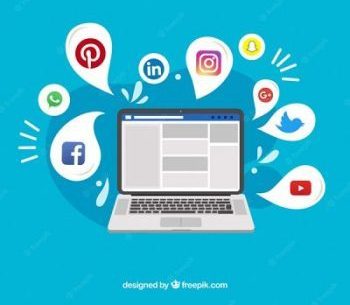 How to Set Up Social Media
Do you want to know the best ways setting up social media for your business?
Trust me, it is easy.
Here are seven steps to start up social media.
Why Do You Need Social Media for Business?
As business owner, you have a lot to complete with limited resources. Traditional marketing e.g. paper and television advertising, can be quite expensive. Social media on the other hand can be less expensive and connects you directly with your customer.
1. Research.
The secret to every success is a strategy. You need to understand your target market. Write down the details and find images that represent your target audience.
The next step is to work on your message. What are the problems you are planning to solve? Have in mind that all social media channels are not the same. You need to understand what makes each one stand out.
2. Organize the Social Media Channels You Choose
The aim is for your chosen channels to all work together to help achieve your goals. Your website is "so to say" your landing page. All your social media efforts should culminate in pushing people to your website where they can buy your product or service.
Your blog should be used as your brand's voice and for sharing information.
Call to action at the end of your blog post like asking them to like your page on social media handles are always helpful. Add sharing buttons on your pages so visitors can share.
Email newsletters are also an important way to remain relevant in customer's attention.
3. Start Already, But At A Comfortable Size
Starting small is advisable.
Setting up social media is not always as glamorous as it looks, it takes commitment. Start slowly with one or two platforms. I suggest learning consistency by blocking out time on your daily schedule to just social media.
Use profiles garnered from initial research to determine what content you will share and create a social media calendar to keep track of your content.
4. Keep Your Ears and Heart Open.
Stay listening and sharing. There is information everywhere. It is a way to be on track and stay current on what is happening and channelling this information to your audience.
What are people in your area of business and beyond saying about your brand or field? Respond to comments and mentions and feedbacks – both positive and negative. Your aim is to turn them all positive.
5. You Need A Daily Schedule
Create a to-do list; preferably the previous day. For comments, retweets maybe 3-5 times a day. These should be scheduled. Don't forget to like other people's posts.
Join groups and communities in your line of business or that can lead to customers. Participate in more conversations; asking questions and post comments to updates by others.
HootSuite has a free account with a social media dashboard that offers monitoring, scheduling and analytic services The aim is to lead your business to success.
6. Advertising
While advertising is not compulsory, if the aim is business growth, it is advisable.
All the platforms offer these solutions to increase traffic and engagement to your page and websites which often culminates in more sales; if done right.
You can decide on the platforms to either promote contents you post or your account. Content promotion takes you straight to your target audience while account promotion can increase your following.
7. Track, Measure and Analyse
This is where you do a personal report of your hard work, setting up social media.
This step cannot be overemphasised because it shows you which tactic is working and which is not. Look out for growth, engagement and sharing.
Most social media platforms have tools to analyse your performance, be sure to review your performance weekly and do a monthly evaluation. Adjust tactics that are not working and try new strategies.
Google Analytics is a tool to monitor traffic and engagement on your blog and website.
Contact us if you need help setting up social media.
On an end note, remember to take it a step at a time. It is important that every content and strategy is created with your end users (which is your target customer) in mind so research is important. Keep track of what is working and go back to the drawing board as many times as you need to.
I wish you success on your journey.