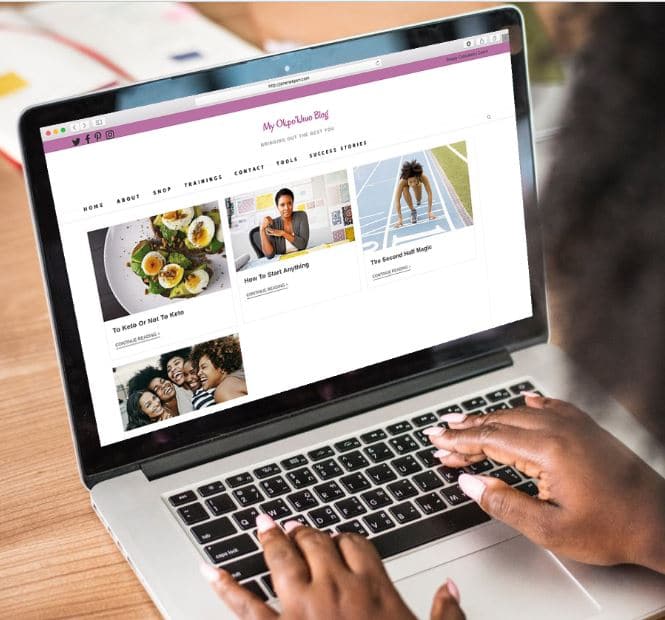 A website is a necessity for businesses today and that need isn't going anywhere soon. Customers are a huge traffic on the internet daily browsing for their essential products and services. One reason why your website design.
You may have what the customers want but do they know how to reach you? That is why owning a website is the best way to lead them where you are.
Here are some of the common mistakes below:
Do-It-Yourself Website (DIY)
Some businesses go the route of free DIY websites or just pay a friend to do the job.
Web design is a skill you learn just like any other business industry and believe me, I know by experience Having access to a free template and pulling anything together is not going to give you the sight you have envisioned.
What about the content? Google's search algorithms have become more complicated and now raising rankings for sites that utilize effective content marketing tactics. Do you have any experience writing your site material according to those standards?
Your Website Is Not Responsive (Or Has Mobile Issues)
Nearly 60% of all searches on Google are performed on a mobile device. Fact! More people use their phones to browse the internet and especially when it comes to finding a product or service. Which is why  it's absolutely important that you have a responsive website design.
Luckily, Google provides a great tool for testing mobile responsiveness. To test if your site is responsive, please use their handy tool by clicking here.
Bad Photography & Other Media
Photos on your
website create perhaps one of the strongest impressions
Visitors come to your website are not there for a reading lesson, they mostly want to see. Humans are very visual you know lol so are visitors going to like what they see?
A high-end smart phones will get you ok pictures but for the best result, hire a photographer and get some really great photos with better quality.
Make sure to plan in advance what photos you are going to take and why; each photo should serve a unique purpose for being used on your website. An embedded video on your page is also great as some visitors would rather watch.
There are also alternatives for finding quality images. Websites like Unsplash, and Pexels all provide free to use high quality photographs for your business but it's important that you add original photography of your products and services.
Contacting You Via Website
Your contact page should always be one click on your website and display your phone number, address and link to contact forms in easy to find areas.When it is time for the visitor to become a
customer, make it easy for them! Include your address,
hours, so visitors can find you right away.
Poor Website Layout
Directing user's eyes around your website  can make-or-break the quality of your site.An inexperienced designer is might just dump text on the website and make a cluttered mess.
Every webpage should have an identified purpose and the text should be simple to navigate and easy to read. Above all, nothing on your website should be unnecessary, incorrect, or out-of-date.
Too Much Information on a
Single Page
Website design is now more about clean, efficient pages. The best way to turn away users  is by cluttering your website with products, descriptions, articles.
Do not run the risk of over-informing your customers via blog or other means. Never hoard  information but always leave some room for customers to contact you.
No Clear Call to Action
A call to action is
how you close your sale. You are asking or suggesting to your users to purchase a product, sign up for your email, request a quote, or otherwise contact your company.
All of your site content should be leading to why they should give you their business and the call to action tells them the next step.
In the end, owning a website is one marketing tool you can't miss out on for your business. The effort you put into building your website shows the result you get. A site that gains relevant traffic is going to increase the profit of your business.
If you are looking for web design experts you can count on, advice about building, redesigning or maintenance of your website, or to learn how to improve your search rankings and increase business, please contact
us online or call us at 2348171264175